May is National Vision Health Month
Apr 28, 2022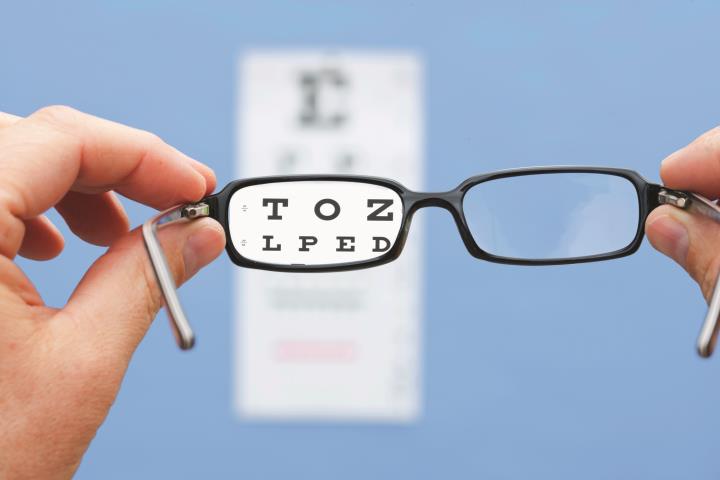 The prospect of vision loss is not typically a concern for most people until a decline in visual acuity becomes noticeable. Vision changes as a person ages, and it also may be affected by injury. But there are entirely preventable factors that contribute to poor vision or diminished eye health as well.
Taking inventory of behaviors that put eyes at risk, and making important changes, can safeguard the eyes for as long as possible.Get routine comprehensive wellness exams
The Centers for Disease Control and Prevention says about 93 million adults in the United States are at risk for vision loss. Factors that contribute to vision loss can include being overweight or obese, diabetes, high cholesterol, and high blood pressure. A wellness exam also may uncover family history issues that increase risk for hereditary eye conditions.
Receive a dilated vision exam
Many eye diseases, like glaucoma or age-related macular degeneration, have no warning signs, states the CDC's Vision Health Initiative. The only way to determine if there is an eye health issue or compromised vision is to get a complete vision exam, which includes dilating the pupil to see the retina, blood vessels and other components of the inner eye. This is the only way to detect diseases in their earliest stages.
Step up healthy eating
Many eye-healthy foods are rich in vitamins and minerals. Dark, leafy greens like spinach, kale and collards are good for the eyes, according to the National Eye Institute. In addition, foods rich in omega-3 fatty acids, like salmon, halibut and tuna, also are good choices for maintaining eye health, as they lower the risk for dry eyes and eye diseases such as macular degeneration and cataracts.
Sip on green tea
True Eye Experts says green tea is a great source of antioxidants that can keep eyes healthy and defend them from cataracts and AMD.
Wear protective eyewear
Always don sunglasses with UVA and UVB protection when outdoors. Protective eyewear is a must for those who work in an industry that requires eye protection or athletes who play sports in which eye injuries are a consistent threat.
Discard old cosmetics
Exercise caution with outdated eye makeup. Experts suggest discarding mascara that is more than four months old. Avoid applying eyeliner to the inside of the eyelid, as that can lead to irritation or infection.
Practice smart contact hygiene
Always wash hands before inserting or removing contact lenses. Lenses should be stored properly in cleansing solution and discarded after the recommended amount of time for the particular type of lens (daily, bi-weekly, monthly). Unless they are approved for overnight use, remove contacts before going to bed.
Quit smoking (or don't start)
Smoking increases a person's risk of developing various eye diseases and can make diabetic eye disease more severe, says the CDC.
It's never too late to make changes that can preserve vision.
It's never too late to make changes that can preserve vision.