4th Annual Senior Prom Celebrates the Young at Heart in Kern County
May 17, 2022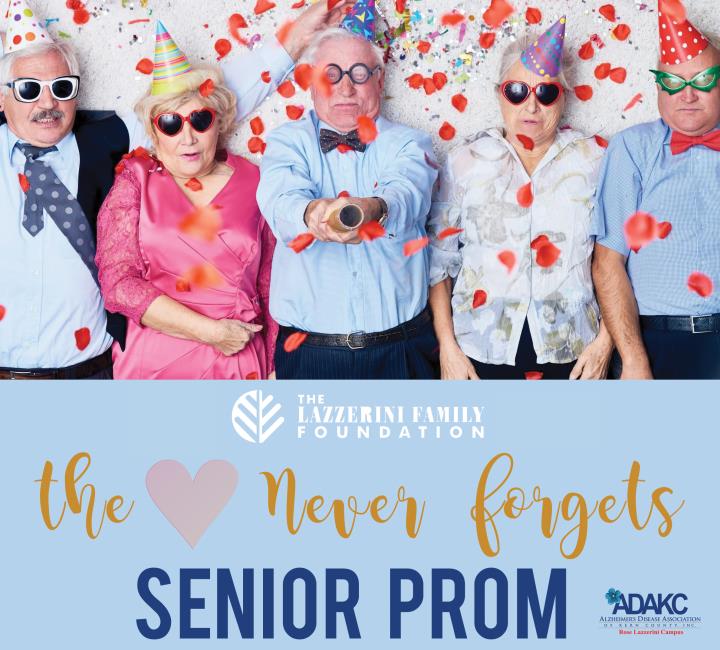 On Friday, May 20th at ADAKC on the Rose Lazzerini Campus
, the community is invited to get their dancing shoes and dress up for the 4th Annual Senior Prom. This annual event celebrates all seniors in Kern County. It's a family-friendly experience with all of the fun elements of school dances including prom pictures, food, drinks, dessert, and the special crowning of Prom Queen and King! Local Community Co-Hosts will choose their favorite tunes for the DJ to play taking it back to the '40s, '50s, '60s, and '70s.
"We want to celebrate all of the seniors in Bakersfield, it's a memorable night uniting the young and the young at heart.", says Janelle Capra, Executive Director at ADAKC.
Tickets are only $25 for a family to attend. Text "seniorprom" to 41444 for tickets or call (661)-665-8871 for more information. Founded in 2019, this event brings together seniors, caregivers, and their families for a fun-filled, unforgettable night.
The Alzheimer's Disease Association of Kern County, Inc. is dedicated to families and strives to enhance the quality of life for those diagnosed with Alzheimer's Disease, dementia, or other related disorders. Its mission is to improve the lives of those on the Alzheimer's journey while providing a safe and loving environment for the participants.